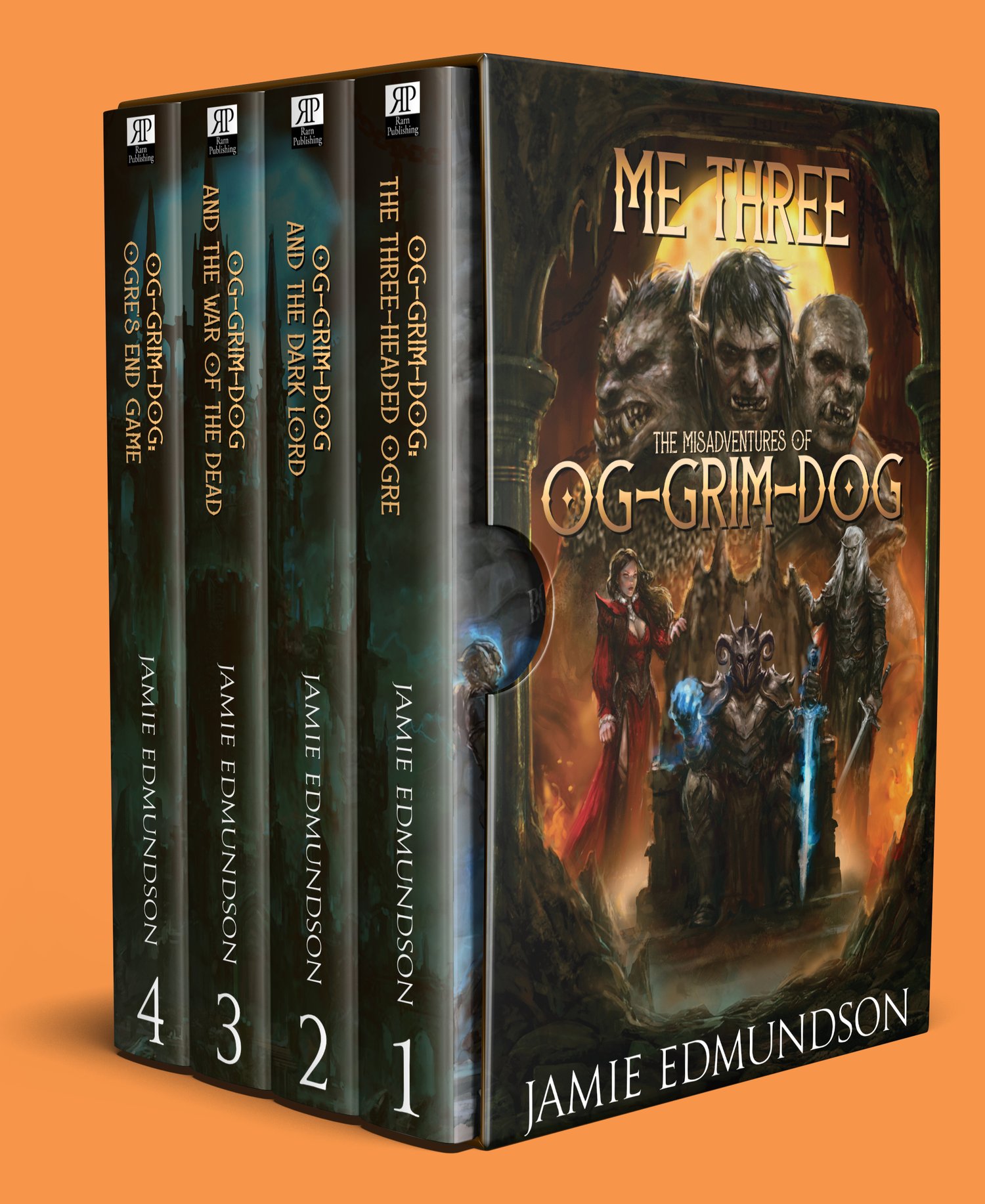 Me Three: The Misadventures of Og-Grim-Dog
Shrek meets Dungeons & Dragons
A three-headed ogre becomes a hero, a villain, survives the apocalypse, and saves the world.
The Og-Grim-Dog digital omnibus, featuring all four books in the series and a bonus short story.
Og-Grim-Dog: The Three-Headed Ogre
Og-Grim-Dog and The Dark Lord
Og-Grim-Dog and The War of the Dead
Interview with the Dark Elf
Og-Grim-Dog: Ogre's End Game
This product will be delivered by Bookfunnel. You will receive an email from Bookfunnel with your download link. You will also find it in your Bookfunnel library.