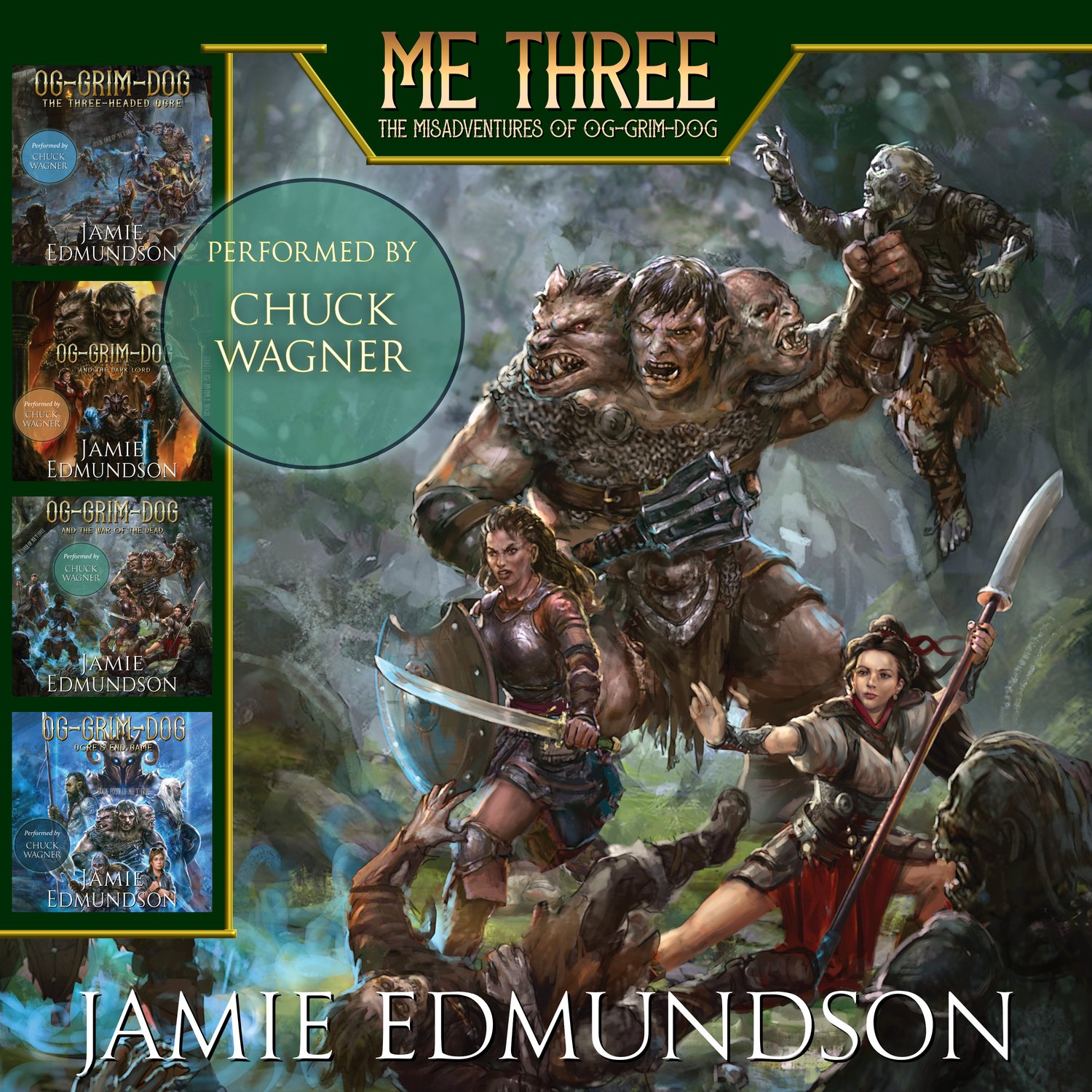 BUNDLE: Me Three eBook & Audiobook
Shrek meets Dungeons & Dragons
A three-headed ogre becomes a hero, a villain, survives the apocalypse, and saves the world.
The Og-Grim-Dog omnibus in digital and audio, featuring all four books in the series and a bonus short story, all narrated by Chuck Wagner. Save $5.99 by getting the bundle.
Og-Grim-Dog: The Three-Headed Ogre
Og-Grim-Dog and The Dark Lord
Og-Grim-Dog and The War of the Dead
Interview with the Dark Elf
Og-Grim-Dog: Ogre's End Game
This product will be delivered by Bookfunnel only. You will receive an email from Bookfunnel with your download links. You will also find both versions in your Bookfunnel library.